Watch Astro Come To Life | 2021 Theme Explained
Before we address 2021, let's quickly go back to 2020 and revisit last year's theme.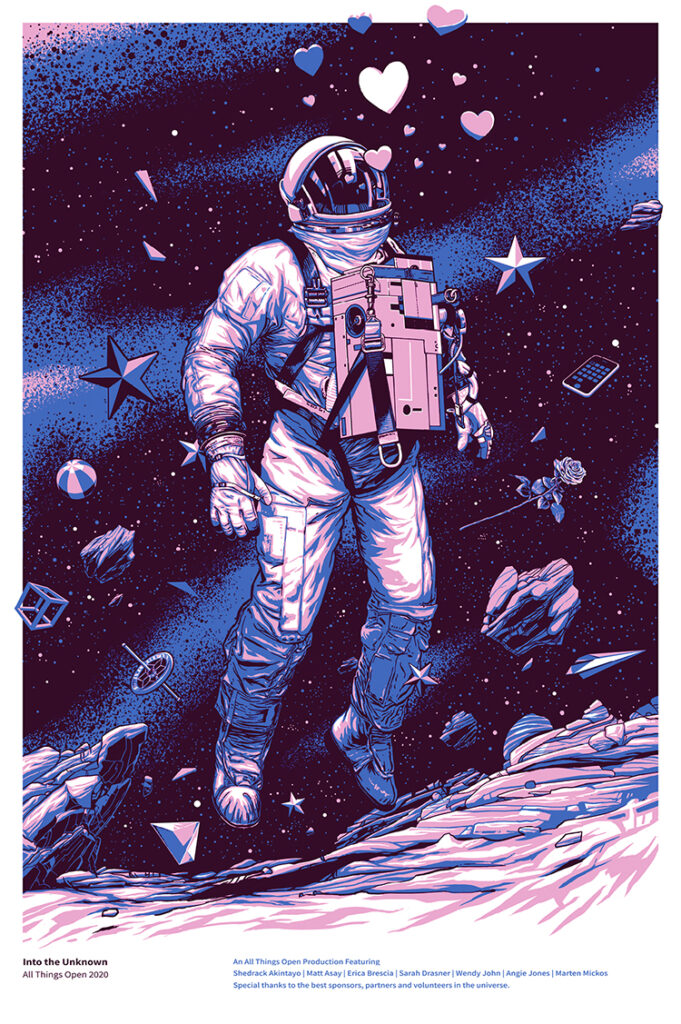 In short, and as we're sure you remember, COVID had gripped the world with no end in sight. Fear and uncertainty reigned supreme. Yet, we moved forward, albeit slowly and with a lot of uncertainty, into the unknown. And this (of course) applied to open source and the community as well. We were all moving forward collectively into unknown territory.
Fast forward a year…
Although COVID has hardly gone away, we have a much better idea as to where we stand and what we're dealing with. And collectively, we're not going back to the "old" normal – we're transitioning to a "new" normal. We're taking the lessons of the past year-and-a-half and building a new future that can be better than anything that came before it.
This year's theme attempts to capture this "evolution" in the form of 6 astros, each representing a different phase in the real-life evolution of the space program. The history of the space program is storied and includes both triumph and tragedy, but today is working toward and building a future better than ever.
We hope the 6 astros in various stages of change, along with the hearts to indicate the passion we all have as we move forward, create the theme and represent the message we were going for.

Finally, we end the homepage of the website with all versions of the astros standing together. We did this to convey a simple message – while there will be uncertainty along the way, we're moving to a "new" normal together, as we always have.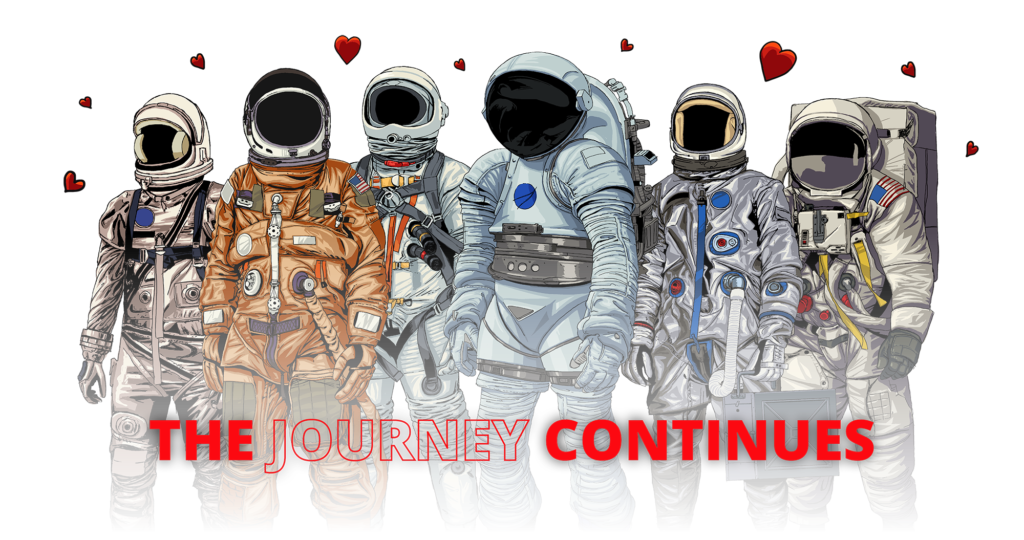 Statement from the artist:
Every event and poster is unique, but I try to approach each project with a process that helps me find a great design. When creating an event poster, I start with a concept. I want something that gets to the heart of the event and tells a story. I then sketch ideas for the poster, usually on paper with a graphite pencil. I try to find layouts that are iconic and graphically interesting. Something that tells a story and sets the mood for the event.
After I've finalized the sketches, I work up a detailed line drawing and scan the final image into Photoshop. I prefer to draw with traditional materials like pen and graphite, but I often ink linework and color a poster digitally because I can correct mistakes quickly. I have options to adjust the design that aren't available with traditional media.
In Photoshop, I start by inking the linework and filling in the blacks. This step is crucial to a poster. I want the drawing to be strong enough to stand on its own. If printed without color, it would still be gorgeous. Once the linework is finalized, I paint in the fill colors, beginning with the darkest tones and working up to the highlights.
– Giovanni Difeterici