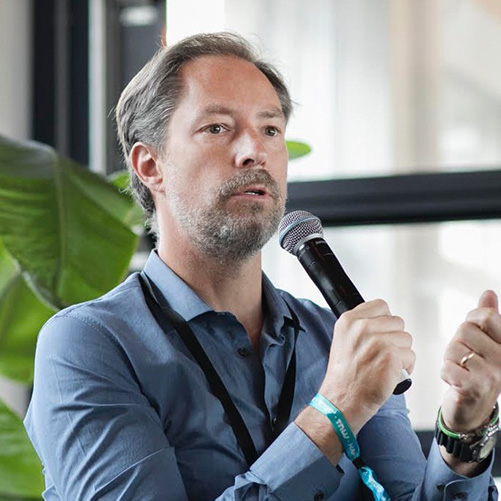 Tom Trowbridge
Co-founder
Fluence Labs
Personal Website
Tom Trowbridge is an entrepreneur and business builder; he co-founded Fluence Labs and Hedera Hashgraph where he was president from inception and is a board member of Stronghold Digital Mining (NASDAQ: SDIG), an environmentally beneficial bitcoin miner.
Fluence Labs has developed and launched a peer-to-peer compute layer that is the missing piece of the web3 stack. It allows the creation of applications free of proprietary cloud providers or centralized APIs, and Fluence's programming language Aqua simplifies building and composing p2p applications, protocols, and workflows. The Fluence stack is open source and is maintained and governed by a community of developers.
At Hedera Hashgraph, the leading enterprise-grade public ledger, Tom drove the business from concept to mainnet launch with a $124 million capital raise, a global team in eight countries, over 500 companies building on the network and a groundbreaking corporate governance council including Google, LG, IBM, Deutsche Telekom, Nomura, DLA Piper and Wipro.
Tom started his career financing telecom and technology companies at Bear, Stearns & Co. and then began investing in early-stage technology companies at the private equity and venture capital firm Alta Communications. He spent four years at Goldman Sachs and left to build businesses at several other financial firms.
Tom has a BA from Yale University and an MBA from Columbia University.