RIoT IoT Demo Night – Monday, October 18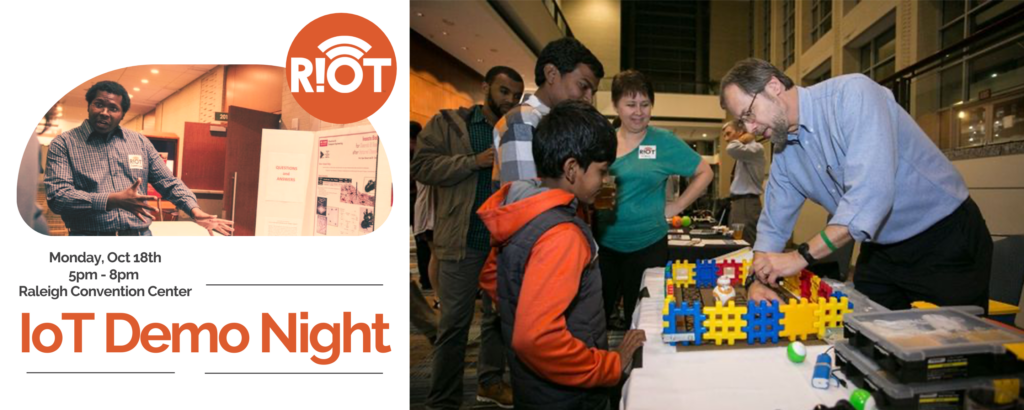 Yet another big announcement in 2021…
We're thrilled to again partner with RIoT to host IoT Demo Night on Monday evening, October 18.
This is one of our favorite events and RIoT is one of our original partners.
Event details are included below. We hope you'll consider attending and participating.
The Details:
Event Name: RIoT LXIV – IoT Demo Night: The World's Largest Chain
Event Date: Monday, October 18thEvent Time: 5-8pm ET
Event Location: Raleigh Convention Center
Event Description: In partnership with All Things Open, RIoT's IoT Demo Night is our largest in-person event of the year. Hear from blockbuster speakers and see 50+ live demos.
Cost: This event is free to attend and ATO registration is not required. However, all attendees will need to pass through ATO screening/protocols before entering/upon entry at the Convention Center.
Entry: Enter the Convention Center through the front "main" entrance. Take the stairs down to the 2nd floor. 
Event Registration Page
Questions: Contact Caroline Griffin at [email protected]