Meet Percona on All Things Open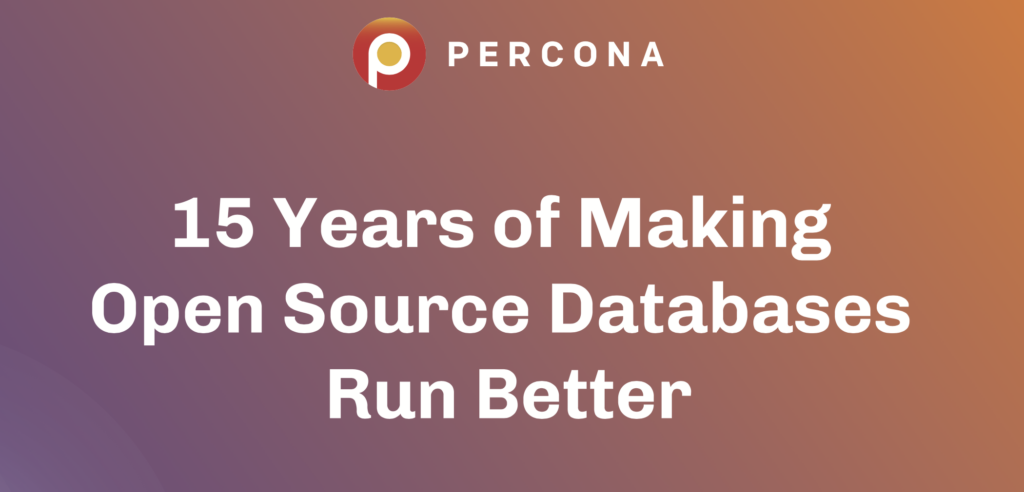 The team of Percona is thrilled to participate virtually and in-person in ATO this year. We invite everyone to come to our booth to meet our experts. If you need some professional advice or just want to chat about open source, databases, remote work, or other things, you are welcome! You will also have a chance to get better acquainted with PMM (Percona Monitoring and Management), a solution for database monitoring,  grab some Percona swag, and celebrate the 15 years of Percona's keeping open source open with us. Just stop by the booth and see how you can manage your database with the arcade controller! 
You will have the opportunity to learn from Percona CEO, Peter Zaitsev, during his Keynote talk The State of Open Source Databases in 2021 and the session Distributed Storage in the Cloud. Peter is a well-known expert in the world of open-source databases. We will discuss the current state of things and the challenges the database users face.
Ivan Groenwold will present the session Deploying MongoDB Sharded Clusters Easily With Terraform and Ansible and advise on how to automate the process and develop the complete pipeline for it.
And, finally, Matt Yonkovit and Barret Chambers will tell you about new features and the most common traps of the fastest-growing open-source database in the session The PostgreSQL Twin Bill: The 7 Deadly PostgreSQL Mistakes & Review of What's New in PostgreSQL 14.
We also invite you to participate in our live-streamed MeetUps for PostgreSQL, MySQL, MongoDB, and PMM (Percona Monitoring and Management) each Wednesday. Click HERE for more information and subscribe to our channels on YouTube and Twitch.
Visit our website to learn more about Percona open-source products and listen to our podcast where Matt invites industry leaders to discuss the latest trends in the world of open source.
The Featured Blog Posts series will highlight posts from partners and members of the All Things Open community leading up to the conference in October.